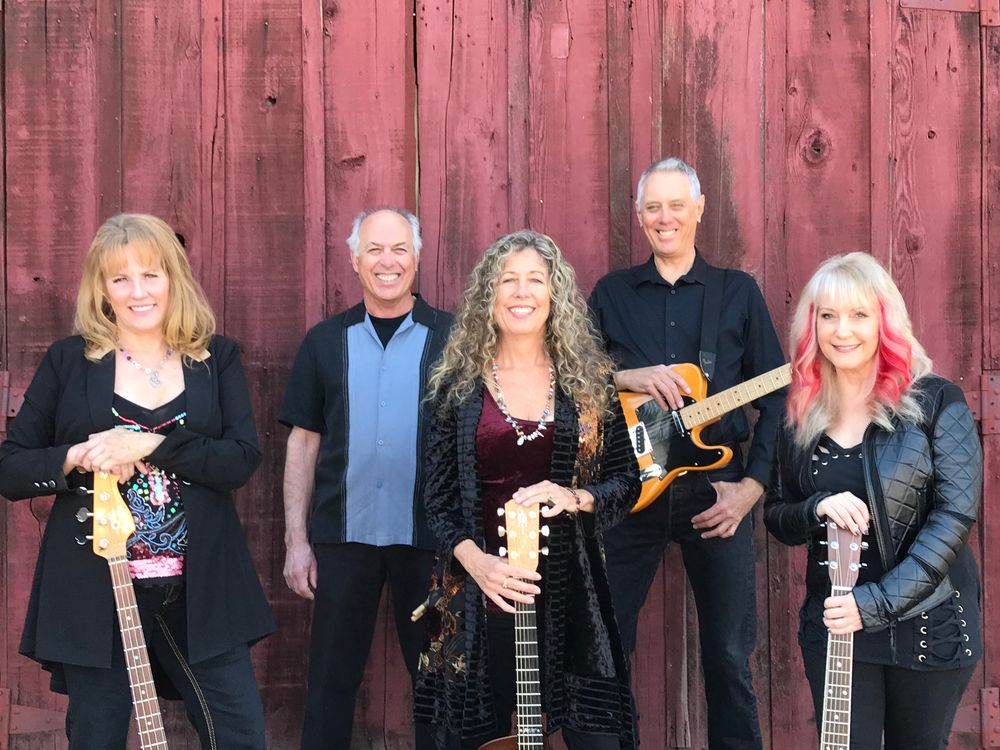 Sweet Burgundy is a fine-tuned, acoustic-oriented, five-piece band featuring tight harmonies, guitars, bass and drums. They deliver a rich blend of music - classic acoustic-rock covers, pop hits and originals – from sweet and smoky to gutsy and fun. 
Dawn Rose and Kathleen Potthoff formed Sweet Burgundy in 2002, soon joined by Lynda Amen, and quickly became known for their signature three-part harmonies. The popular female trio often played 30 plus shows a year through 2015. In 2016, Mark Larson joined the group, adding his stellar personality and swampy lead guitar. The pandemic gave them time to experiment, with drummer Jeff Weinman joining the band in 2021 - bringing a bigger sound for larger venues. 
The band is available with or without drums, whichever is most appropriate for your event.
Sweet Burgundy is based in Napa Valley, California. 
www.sweetburgundymusic.com